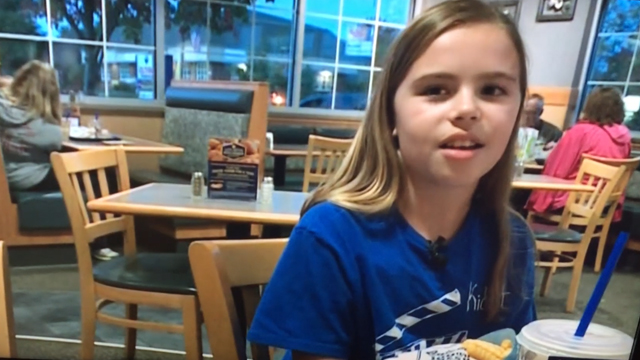 (This NBC15/CW news story, featured above, was captured during the 2017 Culver's Share Night).
Parents of KIDS-4
The Parents of KIDS-4 group was started in 2008 to help raise fund to support the KIDS-4 program. Its mission is to raise awareness in the community about KIDS-4 while helping the Sun Prairie Media Center be able to maintain the quality of the program for years to come.
Ideally the Parents of KIDS-4 group works together to purchase needed equipment or software to be used in the KIDS-4 program. Some of their contributions include:
2014: camera batteries, headphones, media books and several props.
2017: new wireless headsets to be used in the studios during productions.
2018: Teradek Cube, equipment that facilitates online video streaming.
2019: Mevo camera kit and a portable podcasting kit, to be used for on-location productions.
Please contact Jeff Robbins at jrobbins@cityofsunprairie.com to take part in this group.
How else can I support KIDS-4?
Fund Crazr Cards – Fund Crazr Cards are offered in the fall. They cover several Sundays of the current NFL season. If you are interested in purchasing or selling these cards, please contact jrobbins@cityofsunprairie.com.
Restaurant Share Nights – Occasionally the group will participate in share nights with local restaurants, where a portion of the sales from a particular day are donated back to the group. Some of these restaurants include: Culver's, Firehouse Subs, Pizza Ranch & Burrachos.
Donations – Monetary donations can be made to the "Parents of KIDS-4." All donations are tax deductible.
Click here to learn more about how you can donate.