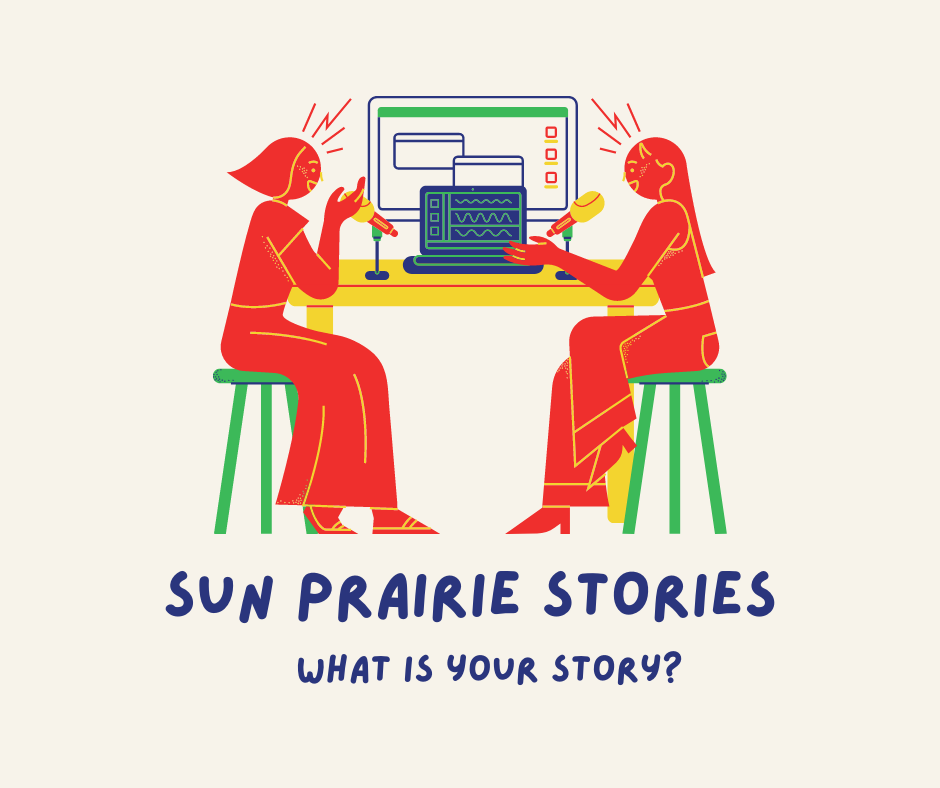 Each one of us has a story to tell. Those stories make us who we are, and who we are is what makes Sun Prairie what it is.
In a collaboration between the City of Sun Prairie and the Sun Prairie Media Center, we are starting a new podcast called Sun Prairie Stories. Each participant will have a chance to record their story with a producer. Those 5-20 minute stories will then become podcasts available on 103.5 The Sun Community Radio, the City of Sun Prairie website and on demand through the Sun Prairie Media Center app and social media.
We are looking for stories from your life. The story could be funny, sad or joyful. Maybe you want to share a tale of perseverance or love, of leaving or finding, or a tale of lessons learned. We're looking for people of all ages and backgrounds.
If you are interested in sharing your story, please complete the form below.