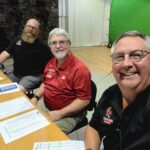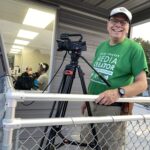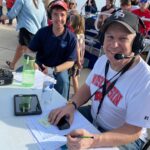 The Sun Prairie Media Center is pleased to announce that it will once again be where the Sun Prairie community can turn for live coverage of home and away Sun Prairie Cardinals AND Sun Prairie Wolves high school football, basketball, baseball/softball, and graduation for the upcoming 2023-2024 school year.
Why sponsor SPMC live events?
It's a distinctive way for your business to reach a uniquely local and engaged audience.
It's giving back to your community. Programming sponsorships help the SPMC to secure the resources needed to produce programming and provide classes and other learning opportunities.
It's inexpensive!
It's multi-platform. Programs air on KSUN, KIDS-4, 103.5 FM, sunprairiemediacenter.com, on the SPMC app, and on SPMC's Roku, Amazon Fire, and Apple TV channels!
It's tax-exempt.
Current information about football broadcasts is available here. The finalized basketball, softball, and baseball schedules will be announced shortly.  
If interested, please submit this online form. Questions? Feel free to e-mail us at staff@sunprairiemediacenter.com or call 608-837-4193.