Sun Prairie Media Center Commission

Front Row: Gary Hebl, Theresa Stevens (Council Liaison), Bob Holling, Steve Sabatke (Board Chair)
Back Row: Jeanie Farmer, Carol Esser and Caprise Waak
Sun Prairie Media Center Staff
Jeff Robbins
Executive Director
jrobbins@cityofsunprairie.com
Jeff is a TV veteran, having started in the medium when you actually had to sit in front of a television to watch your favorite shows/news/sports. He earned a Bachelor of Arts-Journalism degree from UW-Madison and started at SPMC in March 2014. He spends his time looking for dry socks, good sales on soda, and volunteers interested in producing great local programming.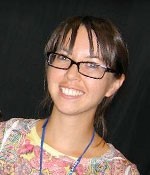 Mara Trusty
Production Manager
mtrusty@cityofsunprairie.com
Mara earned a degree in History, Behavioral Science & Law from UW Madison. She later received an associate's degree from Madison Media Institute in Digital Art & Animation. She has been with SPMC since August 2010.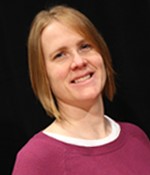 Rachel Packard
Production Manager
rpackard@cityofsunprairie.com
Rachel earned a degree in Communications from UW Whitewater. She has been with SPMC since 2001.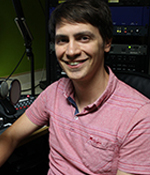 Colin Lessig
Production Manager
clessig@cityofsunprairie.com
Colin joined SPMC in July 2019. A Maryland native, he studied Communications and English at Elon University, and has an MFA in Creative Writing from Florida State University.